CALM BODIES, FOCUSED MINDS
Mindfulness-Based Stress Reduction
Summer Classes for Kids
with Dr. Peter Montminy
Is your child often distracted, disorganized, distressed, or discouraged by the demands of daily life?
Reduce stress that interferes with your Tween's well-being.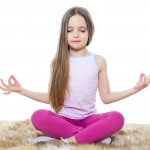 This outdoor class in Windmere Park will use nature walks, talks, & meditations to teach your child how to:
Focus their Attention
Calm their Emotions
Reduce their Stress
Increase their Happiness
For Tweens ages 9 -12 years
This unique training program is designed specifically for many of today's "smart but scattered" kids who are feeling stressed and struggling to stay focused, organized, calm, and happy in their daily lives. These kids often get told to just "calm down" and "pay attention" – but never get shown exactly HOW to do it!
Calm Bodies, Focused Minds teaches students how to develop greater self-awareness, self-control, and social consciousness in the face of daily life stressors.
Our CBFM groups integrate the latest neuroscience research on mindfulness and the executive functions of the brain.  Your child will learn how his or her mind works, and how to better manage it with simple, daily mindfulness practices.  These mental muscle-building exercises strengthen the habits of clear thinking, calm feeling, and compassionate responding to life's challenges.
We are kid-friendly and fun, always mindful of creating a safe and supportive environment so that each child – or teen – can grow into his or her fullest potential.
SUMMER CLASS SCHEDULE

:

Wednesdays 5:30 – 6:30pm
July 9th to August 13th

6-week program.  Must register by 7/ 3
LIMITED ENROLLMENT!
Download your Calm Bodies, Focused Minds Registration Form or contact Dr. Peter Montminy at info@midstep.com to request a copy.